Lohikeitto, Finnish salmon soup, is flavorful and light, and ready in no time. Combination of vegetables like leek, carrots and potatoes is already a guarantee of a hearty soup, but adding fish broth, heavy cream and salmon into the mix really takes it to another level.
Ingredients
1 leek
1 medium carrot
500 gr potatoes
50 gr butter
1.5 l fish broth*
2.5 dl heavy cream
500 gr salmon
15 gr fresh dill
salt, pepper
* See bonus tips below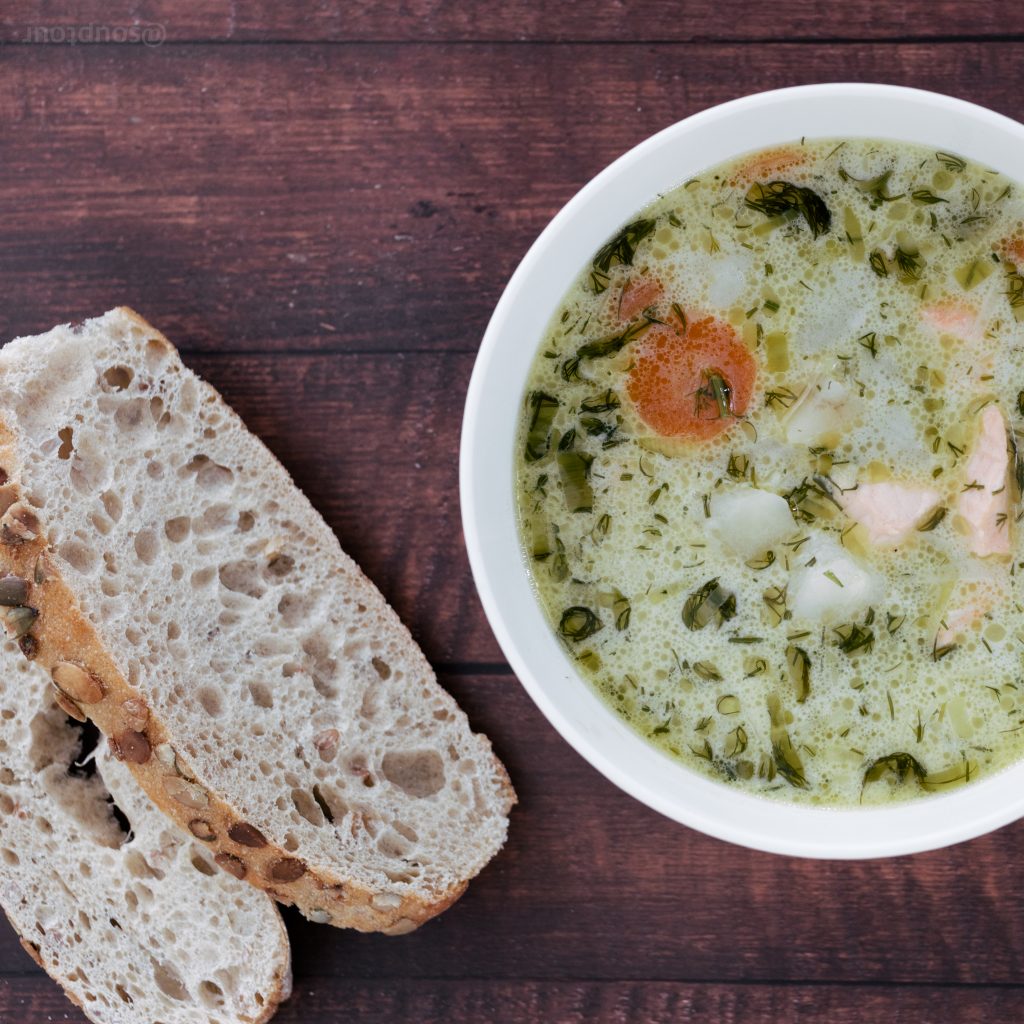 Instructions
Peal the potatoes and cut into 1 cm cubes.
Peal the carrot and slice it thinly.
Slice the white and light green parts of the leek.
Melt the butter in a soup pot, add the leek and sauté it until it becomes translucent. Add the carrots and sauté them for another 5 min.
In the meantime, warm the fish broth in a separate saucepan.
Add the potatoes to the soup pot. Add the fish broth, stir, bring to boil and cook for another 10 minutes.
While the soup is simmering, cut the fish into 2 cm cubes.
Check if vegetables are cooked, add the cream and stir to combine.
Add the fish and let it cook on low heat for another 5 min.
Check the seasoning and adjust to taste.
Add finely chopped dill, stir and let it sit covered for a few minutes.
Serve lohikeitto as it is or, why not, with a good squeeze of lemon.
Bonus Tips for Finnish Salmon Soup (Lohikeitto)
If you can't get the fish broth, you can always make it yourself. For inspiration take a look at this salmon based broth.
Some versions of lohikeitto call for bay leaves and allspice. If you like these flavors add 2 bay leaves and 5 allspice corns in step 6.
Lohikeitto is quite similar to the creamy Norwegian fiskesuppe. Do try it out!