Canja is a chicken and rice soup from Cape Verde with variations eaten in other countries like Brasil and Portugal (these are often referred to as canja de galinha). Canja is full of flavor and eating it feels like your heart is melting in a warm hug.
Ingredients
400 gr chicken thighs, bone and skin removed
2 ts salt
1 ts ground black pepper
1 ts paprika
2 bay leaves
6 garlic cloves, medium size
2 tbs olive oil
200 gr onion
1 tomato, medium size ~150gr
2 l chicken broth
100 gr carrots
200 gr potatoes
150-200 ml rice ( depending on how dense you like your soup)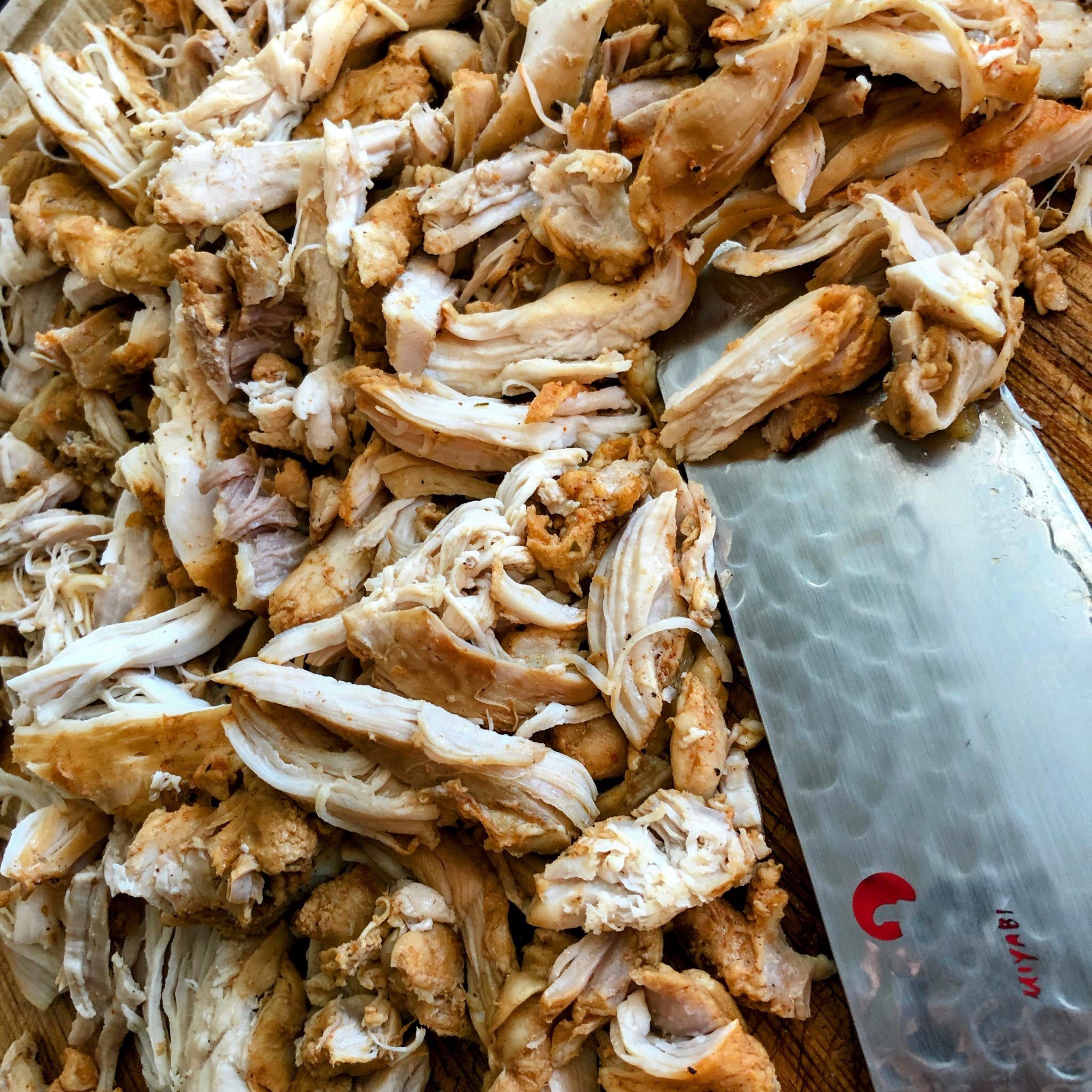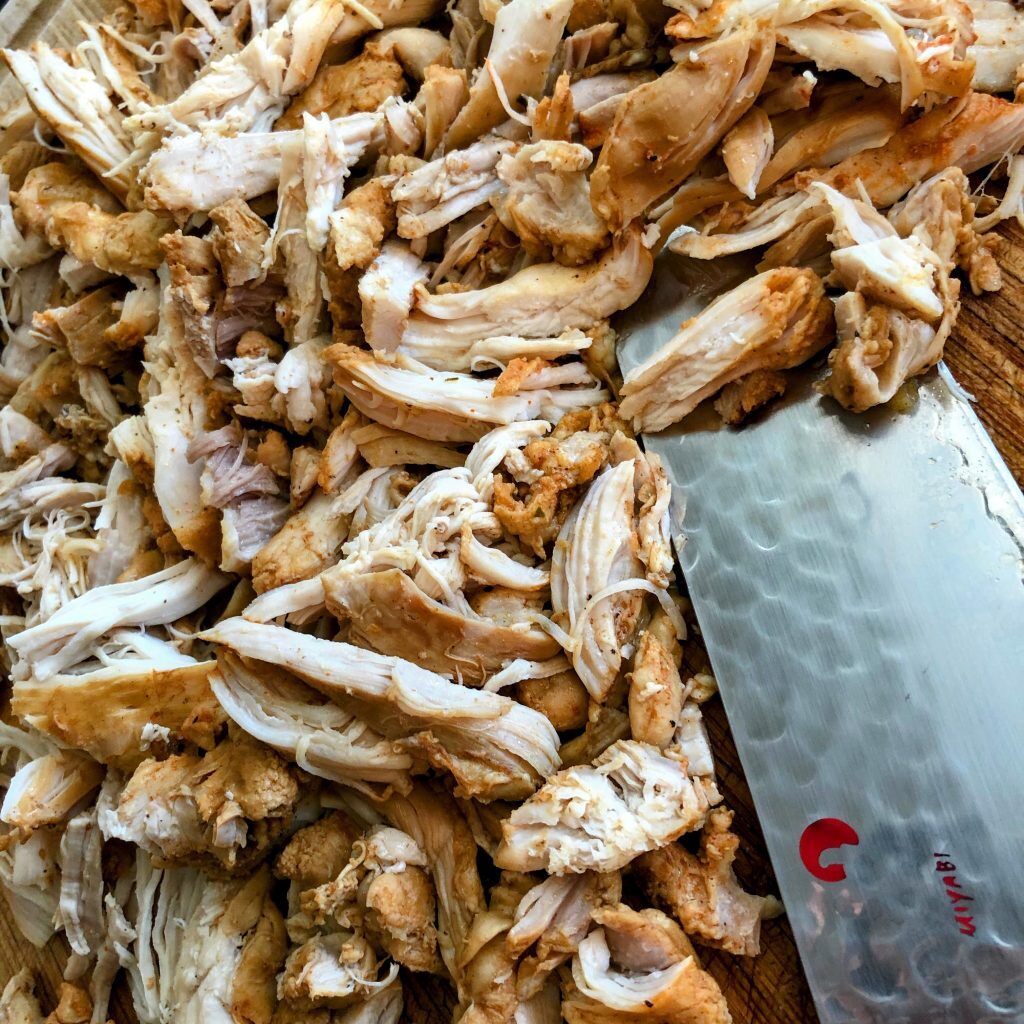 Instructions
Preferably the day before: Prepare the chicken marinade by combining salt, pepper, paprika, bay leaves, finely chopped garlic and a tablespoon of olive oil. Rub the chicken thoroughly, place in a bowl, cover tightly and let it marinate in the fridge over night or at least for one hour.
Peal the onion and chop it finely. Chop the tomato.
Warm up the chicken broth.
Heat a tablespoon of olive oil in the soup pot that is at least 4.5l big. Add the chicken, brown on each side for a few minutes. Remove from the pot and set aside.
Use the same pot to sauté the onions and tomatoes with the bay leaves used in the marinade.
Once the onions and tomatoes are cooked down, return the chicken to the pot. Using a ladle of broth, gather remaining marinade from the bowl and add to the pot.
Add the rest of the broth and water as much it is needed to fill the pot. Bring to boil, then lower the heat and simmer for one hour with the lid on.
In the meantime, peal the potatoes and carrots and chop finely. Wash the rice.
Take the chicken out of the pot and shred with a fork into bite-size pieces and return to the pot.
Add the carrots, potatoes and rice, and cook on low heat stirring occasionally until the vegetables are softened, roughly half an hour.
Check the seasoning, adjust to taste, and cut the heat. Cover the pot and let it sit for 10-15 minutes.
Serve canja topped with fresh chopped parsley and ground pepper. For an extra spicy kick add a bit of a hot sauce of your choosing. If you prefer a refreshing soup, add a squeeze of lemon.